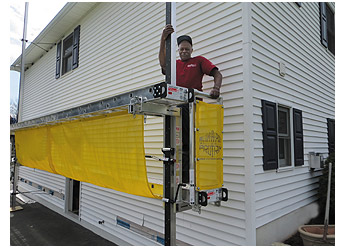 About Alum-A-Pole
In 1980 a young siding contractor changed the pump jack scaffolding world with the first safe replacement to wood.

From then to now an entire system has evolved.

To date, well over one million Alum-A-Poles have been sold.

Significantly, not one accident has occurred when basic instructions were followed.
© Alum-A-Pole Corporation. All rights reserved.
1011 Capouse Avenue, Scranton, PA 18509 | 800-421-2586 / Fax: 570-969-2531 | email: email@alumapole.com

Follow us on Instagram @ "alumapole"